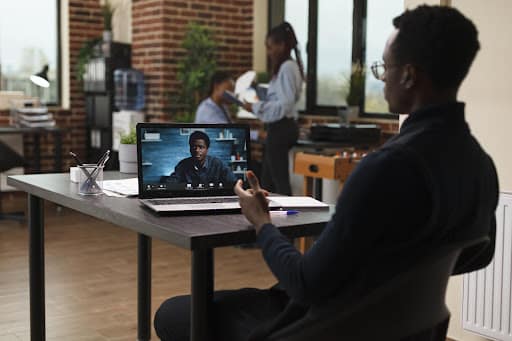 Chief Financial Officers (CFOs) are known for their deep financial expertise and strategic insight. CFOs combine practical business acumen with a technical understanding of your business' accounting. Business acumen is a key difference between a CFO and a common tax accountant.
Deep business/industry experience and knowledge mean the CFO approaches numbers through practical lenses. You can talk to the CFO about financial issues impacting all strategic areas of your business with both short-term and long-term consequences, such as cash flow, fixed asset acquisition, expansion to new service lines, and talent strategies.
On the other hand, the CFO is comfortable with the language of accounting and its nuances. This knowledge allows the CFO to support you when preparing your financial information or during conversations with external professionals such as potential investors, lawyers, or bankers. In addition, the CFO can translate the impact of accounting choices and changes from technical jargon to your business bottom line.
The CFO may oversee or assist with financial reports and aspects of the business, including accounting, liquidity, cost management, working capital, expansion planning, purchase of a new business, distribution planning, payroll, management financial reporting, product line profitability, and budgeting/forecasting.
A fractional CFO takes these benefits of a CFO and wraps them into a package tailored specifically to small business owners.
What Is Fractional Accounting?
The tasks performed by a CFO listed above are essential to the long-term success and growth of the business. As such, many larger companies hire an experienced financial professional on a full-time basis to take on the responsibilities of the CFO role internally. However, most small businesses are not large or complex enough to warrant a full-time person on staff. These businesses would benefit from some aspects of the CFO's skill set.
Fractional CFOs spend a portion of their time helping multiple businesses reduce their cost. Thryve Group molded its fractional CFO service to provide only the most value-added CFO services to small business owners' needs. The package ensures you realize significant benefits from each dollar spent on financial operations.
When should you consider hiring a Fractional CFO?

Some indicators that a fractional CFO may add value to you and your business:
You are juggling too many roles as a business owner. You realize you do not have time to continue to prepare the bookkeeping yourself or oversee your internal bookkeepers.
You can't identify important insights from your financial statements to be able to take quick action to improve your performance.
You are struggling to manage short-term cash flow.
You are concerned with the accuracy of your accounting and financial processes.
You don't know how to measure the profitability of your service lines or locations.
You are considering expansion into new services or looking at acquisitions.
What Is It Like Working with a Fractional CFO?
Working with a fractional CFO is a major strategic decision for the future of your business and your growth as a business leader in the financial future.
Your Thryve fractional CFO is available for meetings, emails, and phone calls as a resource to discuss financial and broader business issues as they arise to guide you on options available and recommended course of action. You don't need to take the plunge on an important financial decision alone. You will have a trusted partner at your side.
You will participate in recurring (monthly or quarterly) strategic insight meetings to dive deep into your business' finances. The meetings include a high-level discussion on the business' performance and a review of more detailed financial data to identify opportunities for business improvements. The analysis will look at the story being told by the financial statements, including trends in key performance indicators and ratios over time, and compare it to the industry benchmarks.
The Thryve fractional CFO is integrated into your business and processes. For example, access to your cloud bookkeeping allows adjustments in real-time behind the scenes to keep your numbers clean as you continue to build the business. Leading-edge technology grants you seamless communication with your Thryve team in real time.
You will receive access to automation and process improvement options to save administrative time each week.
The scope of the CFO's assistance is flexible, depending on your needs. You are not locked into a certain set of services. The scope can expand or fluctuate as needed to assist you in different ways as you grow.
What Are the Pros of Working With a Fractional Accounting Firm?
More Time to Grow and Lead the business
You will free up your time to concentrate on the areas of your strengths and vital importance to the business, such as operations and sales.
Improved Financial Data Accuracy
Your underlying financial data will become accurate. You can then use the financial statements and other reports to manage and improve your business.
You will clearly understand the story your books tell you about the fundamentals of your business's current status and ongoing performance with the management team. Both broader themes and deeper analysis in key business areas based on your industry.
Trusted Partner Integrated with your Business
Your CFO acts as your trusted and objective partner with deep knowledge of your business handling the executive team. In addition, the fractional or part-time CFO brings best practices from other small businesses like yours to help your business.
Simple and Cost-efficient Fee Structure
You receive the benefit of CFO skills and experience at only a small percentage of the cost. Indeed's recruiting website estimated the average base salary of full-time CFOs in the US at $141,534 in 2022. This salary amount does not include payroll taxes and benefits that add to the cost of a full-time CFO to a business.
Our monthly fees are fixed amounts based on the scope of our work and financial tasks. Therefore, the owner has certainty as to the ongoing cost of their accounting help. No surprise fees! The business owner can cancel the services at any time. No long-term contracts!
What Are the Cons?
Fractional CFOs will not be able to spend as much time assisting your business as full-time employees. They assist multiple clients every month.
A business owner has less control over the CFO's work as a fractional CFO compared to a full-time employee.
How Do I Hire a Fractional CFO/Controller?
Your first step should be to analyze your current internal accounting and business strengths and weaknesses. For example, which areas do you need more technical accounting expertise in? More capacity? More business insights?
You don't need to settle for an average fractional CFO. The tired, bland, reactive, blank-wall personality accountant. You and your business are unique. Like accounting professionals, you should hire a fractional CFO that fits your needs.
Here are some key areas to consider when hiring a fractional CFO:
Experience and expertise of the CFO. Has the CFO worked with many clients under various business scenarios? Is the CFO comfortable with multiple aspects of his role, including accounting rules, cash flow, tax strategy, financial management, etc.? Are current clients raving fans of the service?
Size of the CFO's firm that you will be hiring. If the firm caters to larger businesses than yours, you will not receive the attention and service as a small fish in a big pond. If the firm caters to smaller businesses than yours, the firm will not have the experience to advise you on common business and accounting issues that arise in your business.
Service mentality of the CFO. You deserve a CFO that you trust. A CFO you can speak with and support you in tough times and celebrations. A CFO that proactively brings new ideas with good financial strategy. A CFO excited to share the insights your business is telling you in your books.
The choice to hire a fractional CFO is important to the business's future success. Take your time to choose the CFO that fits your needs to accelerate your growth.